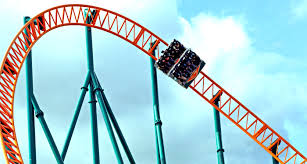 There are many Playground equipment in different playgrounds for children that include slides, climbers, see-saws, slipery slides, swings, merry go round, spring riders, little moving swings for kids less than 5 years old and all swings come in a variety of sizes and style. The very basic essential you would see in a playground would be swing.
Playground safety significant:
Playground offers children a good activity that helps children have fun and grow at the same time, make new friends, breath in fresh air that rarely today's kids do, therefore it is really important to make sure that there is at least one elder to look after their children and also to avoid any faulty equipment and unsafe behaviour of their child in respect to improper, edgy equipment surfaces.
Playground Regulations to follow:
If we think about the word Playground, it refers to share time with friends, equipment, attention and most of all play spaces. Also, one should first prepare children and tell them about no pushing in any way or no staying at one certain place for more than 15 mins if it no longer entertains one. Set clear limits and obligations and share some basic understandings of do's and don't's on the playground with every child out there.
What is maximum timeperiod of a playground equipment?
Generally, a standard playground area should see new investiture or update within 8 to 10 years max after when specific equipment is originally installed, regardless of this way of installations of equipment, we have seen many commercially allotted playgrounds areas and the equipments within last more than 15 years and without any update or checking in. Which should be checked properly as to avoid accidents in future.
Reports about deep injuries and deaths because of mishandled of playground safety in Australia:
Children who play keeping don'ts in mind yet creatively, have fun like no other area in the room. Just because of poorly constructed areas and equipment results in injuries, blood flowing for a long time and ending in deaths, also throwing away our future champs and faith from our society. A playground must have something to offer for every age in accordance with their ability and size. For playing everything looks easy and the same for every child but it isn't, many conditions apply for every other kid who is in contact with any equipment.
First-aid box availability:
As soon as any kid comes across any minor or serious accident in a playground, he would be needing first- aid on that very spot, to at least stop the blood flow, if we think about it there isn't any first aid provided in can be done in the hospital afterward